We're here!
by Annie Schoessler | March 24, 2018 8:37 PM
Our team of 6 arrived on Friday afternoon and were picked up by our PPM leaders. After a quick lunch, we drove across downtown Port au Prince to our home for the week, the Good Shepherd Orphanage. We got a quick tour of the facilities, and then had a delicious dinner of fried chicken, rice and beans, and traditional Haitian red sauce. We then had a brief orientation alongside two other PPM staff from the state's, Rudy and Caroline. We are looking forward to the next few days and meeting PPM partners in Jacmel and Carrefour!



























Legliz Nazareen de Manze Marie


by Annie Schoessler | March 24, 2018 8:39 PM


The first stop today was Pastor Elbarre's church. It was a long and winding road to get up there, but this country is beautiful and we were so blessed by our visit. Pastor even had fruit and coffee to share!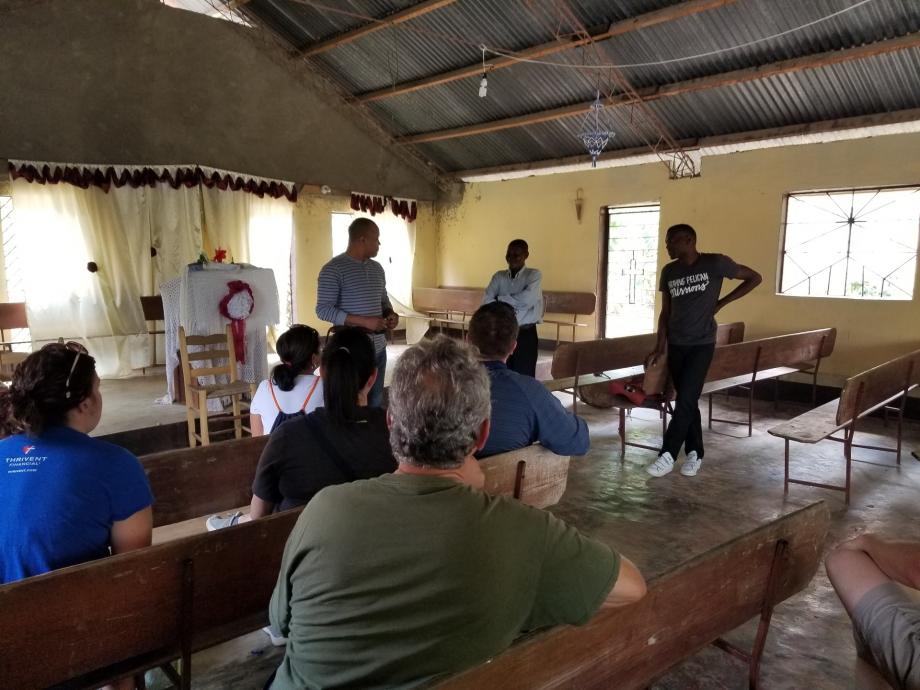 Pastor Elbarre


by Annie Schoessler | March 24, 2018 8:43 PM



We enjoyed hearing Pastor's stories and how his church and community have been blessed through partnership with PPM teams.



Coconuts!


by Annie Schoessler | March 24, 2018 8:48 PM



After touring the corn mill project and the site of the future trade school, Pastor Elbarre and one of his deacons surprised us with come coconuts! They were delicious. We are so grateful for the time we got to spend with Pastor Elbarre and will continue praying for his ministry.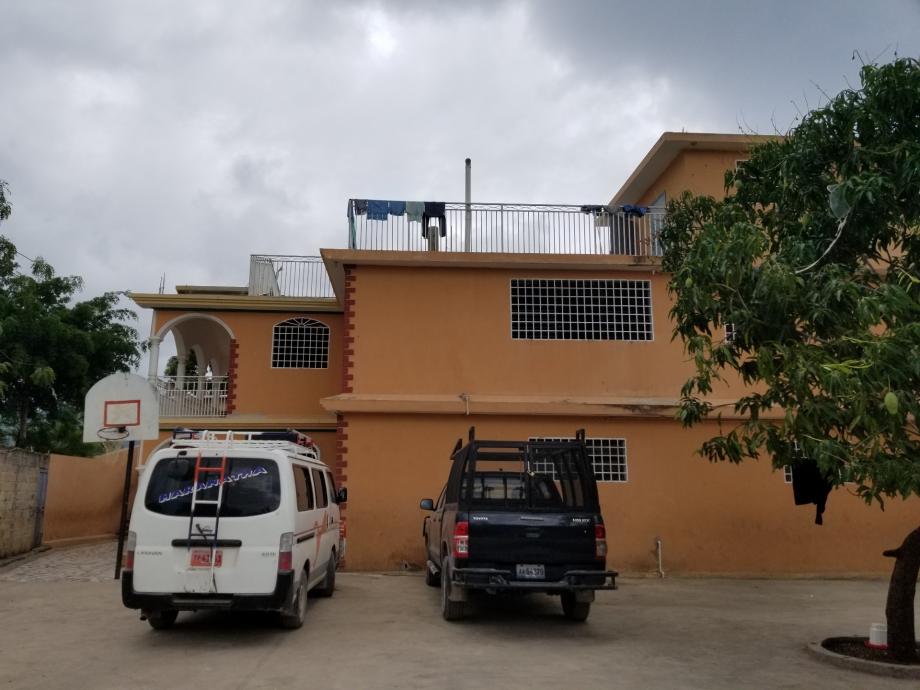 Petits Anges de Jacmel


by Annie Schoessler | March 24, 2018 8:54 PM
After leaving Manze Marie, our team stopped by to visit Pastor Wilbert Placide at the orphanage he runs. He also has a church and several schools. There are 35 kids that live here, and we had a wonderful visit with Pastor as he shared his heart and vision and how partnership with PPM has encouraged his ministry.



Laundry day


by Annie Schoessler | March 24, 2018 8:57 PM



We got a tour of the home as well, and loved seeing snippets of everyday life, like how every Saturday is laundry day.


Lunch by the water


by Annie Schoessler | March 24, 2018 9:02 PM




We are tired, but enjoying this opportunity to see partnership and learn as much as we can in these few days!

After that, we made the drive back to the PAP area, making a stop in Gressier at the cafe/shop run by Daniel, Almando's brother. We had pizza and ice cream and got to meet up with the remaining parts of our team that flew in today!

Before heading out from Jacmel, we stopped at a hotel for lunch that's right on the water. After eating, we walked down (so many) steps to the beach and loved getting a chance to be near the water and take in some beautiful views.



Church service


by Annie Schoessler | March 25, 2018 9:34 PM



This morning, we joined the other team here this weekend for church at their partnership. Their church has been partnering with MEBSH Mariani for the past 8 years, and it was amazing to see the depth of love and relationship there between the two church communities. The youth from the other team shared some testimonies and some songs, and Pastor Valcourt shared a Palm Sunday message about remaining firm in Christ. We loved hearing praises lifted up simultaneously in Creole and English!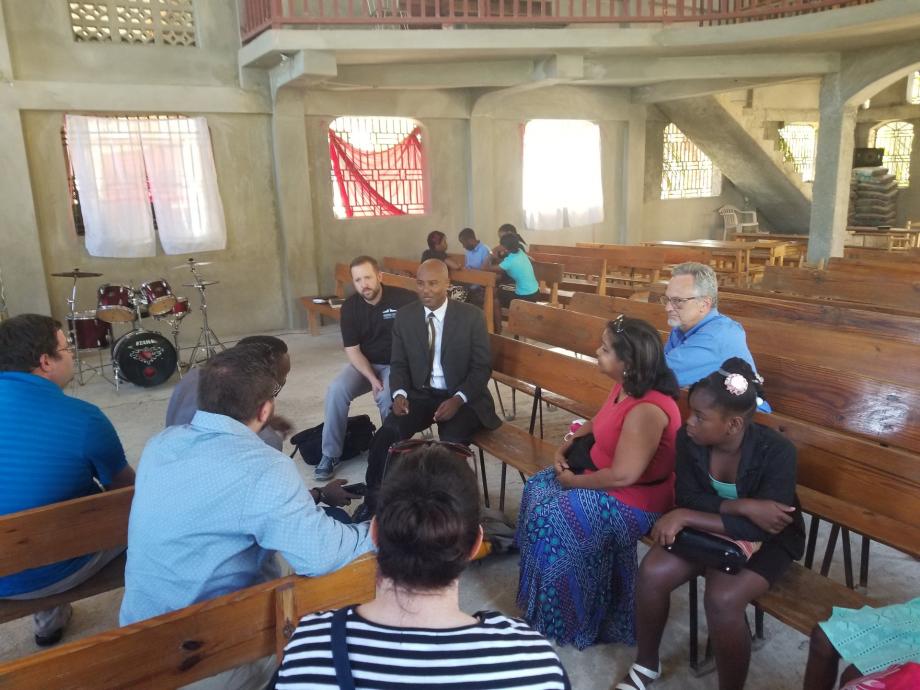 Pastor Valcourt Chretien


by Annie Schoessler | March 25, 2018 9:47 PM



After service, we got to sit with Pastor Valcourt and hear the testimony of his church and his vision for the future of his community. We also got to walk around and see the different buildings on the property and pray over him and his ministry.



Lunch!


by Annie Schoessler | March 25, 2018 9:50 PM

After church, we headed to the home of Almando and Cassie Jean Louis, PPM's full-time missionaries in Haiti. We had tasty food, and then sat down to hear Almando share about PPM's history in Haiti and about the vision for how the ministry will continue to grow.




The rest of the day
by Annie Schoessler | March 25, 2018 9:54 PM
We spent the afternoon visiting projects in Gressier that PPM teams have helped to build, including two churches and a new home built this January for a widow and her family (pictured here). We then stopped by a hotel that many teams have stayed at, did a bit more adventuring in Carrefour, and ended the evening with a tasty home-cooked meal and some worship back at GSO, our home for the weekend.

Heading out


by Annie Schoessler | March 26, 2018 9:32 AM



We left our home for the week, Good Shepherd this morning. We are grateful for having had this time and look forward to sharing the experience with family and friends!